Pneumonia Updates
PNEUMOCOCCAL DISEASE IN ADULTS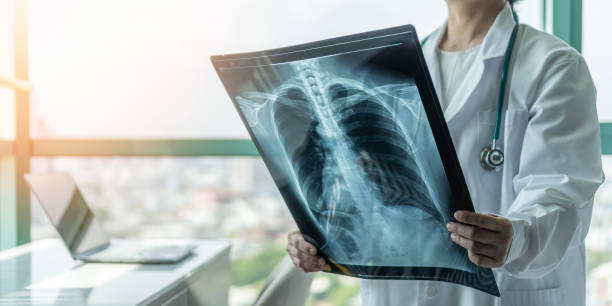 Streptococcus pneumoniae is a bacterium that causes pneumonia, meningitis and blood infections.  It can also cause ear infections and sinusitis.   The people most at risk of complications from this infection are children, the elderly and people with certain medical conditions.  Children are routinely vaccinated against pneumococcal disease beginning at two months of age.
There are over 90 serotypes of this organism but most of the severe disease is caused by 10 serotypes. Certain medical conditions predispose to complications of pneumococcal disease:
Chronic kidney disease
Chronic liver disease
Cardiac or lung disease
Diabetes
HIV infection
People without a spleen
Immunocompromised – either through medication or illness
People who have received a solid organ or stem cell transplant
Malignant neoplasms including leukemia and lymphoma
Other high risk factors in adults are:
All persons ≥ 65 years of age
Residents of long term care facilities
Homelessness, alcoholism, illicit drug use
Asthma if associated with emphysema, chronic obstructive lung disease or prolonged steroid use.
Vaccines:
There are two vaccines available to protect against invasive pneumococcal disease that can result from an infection with S. pneumoniae.
Pneumovax-23 is provided free to those ≥ 65 and people with medical conditions that put them at high risk for complications.  It protects against 23 serotypes of disease.  This vaccine offers some protection for a limited time of three-five years. The immune response to this vaccine does not respond well to booster doses so this vaccine can only be re administered once at least 5 years after the first dose.
Prevnar-13 costs $125 and protects against 12 of the 23 serotypes in Pneumovax-23, in addition to one more serotype (6A) not included in Pneumovax-23.  This vaccine provides excellent protection against the 13 serotypes included in the vaccine.  The duration of protection is expected to be long, but current data is only available to five years. The immune response to this vaccine responds well to further doses so this vaccine can be given numerous times in a lifetime but there are no specific booster recommendations yet. As more children become routinely vaccinated with Prevnar-13, these strains may stop circulating. At that time we will be recommending that healthy 65 year olds get Pneumovax-23 only.
So what to do:
If you are a healthy 65 year old and wish to protect against complications caused by pneumococcal disease get a dose of Prevnar-13 now and a free dose of Pneumovax-23 eight weeks later.
If you are in one of the high risk groups for complications of pneumococcal disease get a dose of Prevnar-13 first, followed by a dose of Pneumovax-23 eight weeks later.
If you have already received Pneumovax-23 but want the long term protection provided by Prevnar-13, you should wait one year after receiving Pneumovax-23 before having a dose of Prevnar-13.
---
Contact us at 604-736-9244 if you are interested or have questions about the Pneumovax-23 and/or the Prevnar-13 vaccine. 
If you are travelling, call us to book your appointment. We are fully staffed to get your assessment, prescriptions, and vaccinations covered all in one visit.