Why work at VCH
VCH is a world-class medical, research and teaching innovator, delivering care to more than one million B.C. residents living in Vancouver, the North Shore, Richmond, the Sea-to-Sky corridor, Sunshine Coast and the Central Coast.
Our values
At Vancouver Coastal Health (VCH), our values guide how we work together to create a workplace where everyone is pulling in the same direction toward a common purpose – to deliver an exceptional care experience for all.
We care for everyone
We are always learning
We strive for better results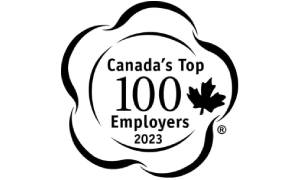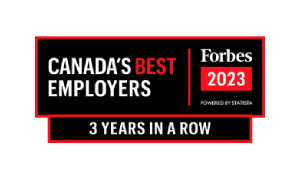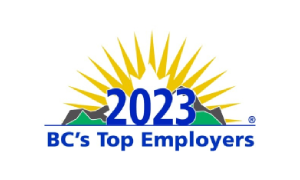 At Vancouver Coastal Health (VCH), we are on a mission to create healthy communities for everyone.
Our team of more than 30,000 staff, medical professionals and researchers are encouraged to think boldly about everything from new surgical techniques to funding models, and we are proud to bring these innovations to life when we believe they will lead to the best possible outcomes for our patients and clients. In fact, we have worked hard to create a collaborative culture where innovation happens naturally and where failures we can learn from are just as important as successes.
Impact Report
As an organization, we continually strive for better results as we deliver safe, quality care. Read our 2022/23 Impact Report for a glimpse at some of the progress we made over the past year.
Read the 2022/23 Impact Report
You belong at VCH
In health care, diversity is paramount to providing exceptional care and realizing big ambitions.
Anything is possible when we are welcomed and encouraged to bring our whole selves to work, like being named one of Canada's great places to work.
Our Pillars
Our four pillars guide us in upholding our commitments to delivering safe, quality care and support our focus on taking an equity-led, intersectional approach to caring for our people.
Indigenous Cultural Safety

Committing to reconciliation and learning, and providing the best care informed by the history and culture of Indigenous peoples.

Equity, Diversity & Inclusion

Promoting a sense of belonging where we can bring our whole selves to VCH.

Anti-Racism

Creating a community where we dismantle attitudes, practices and processes that impact people based on their race or ethnicity.

Planetary Health

Restoring, stewarding and conserving healthy ecosystems for generations to come.
We are committed to advancing equity, diversity and inclusion (EDI) in partnership with our staff and medical staff.
We are committed to identifying and removing barriers to care to help ensure the delivery of exceptional care and creating an even better work environment. Our goal is to have a workforce broadly reflective of the communities we serve through a respectful and inclusive workplace where we attract and retain diverse talent. 
Learn more about VCH
How to apply
Thank you for your interest in joining Vancouver Coastal Health. The application process varies depending on what type of applicant you are.
About us
We are British Columbia's hub of health-care innovation, research and academic excellence. Learn more about how we care for patients in our region and throughout the province.